It would be quite difficult to find someone today, who could truly state, that the COVID crisis has not had any effect on them. We all live in a world that is changing constantly. The information about the virus is constantly changing. The restrictions imposed on us are constantly changing. An article by McKinsey states that the current crisis is causing as much pressure on peoples' mental health, as living in a war zone would.
When this new normality started to unfold and the initial quarantine and restrictions were introduced in March 2020, no one could guess what dimensions this situation would take on the world in the next year. The virus and the devastation caused by it have not gone anywhere. All of it has a very clear effect on peoples' mental health on many levels, both in the work and home realms.
Quarantine went from holiday-like to worrying
In the light of the initial quarantine, some people may have thought that this is a short-term sabbatical from work. As time passed, it became clear, that we are far from that. The job environments started changing, a lot of people started working from their homes. There were also a lot of organizations and businesses, for which the markets and clients disappeared all of a sudden. People had to manage with decreased wages, some with redundancies. These kind of changes create worry and anxiety for almost all of us.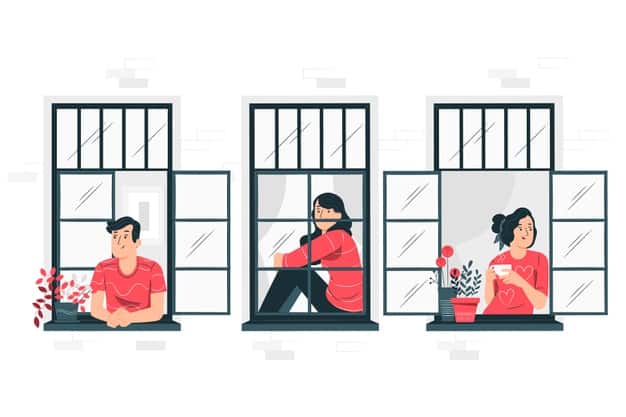 Extreme uncertainty creates tension
The biggest role in causing such anxiety is the uncertainty that is becoming extreme. Companies are unable to predict, what will happen to markets in this crisis. Organisations are used to long-term planning, for years or longer periods. When the COVID crisis started to be accompanied by national restrictions, it started creating more and more uncertainty around the world.
In the past there have been crises that have affected large groups of people or large areas and have been broadcast worldwide by the media. A global crisis with an impact as COVID cannot be found in our past. In the McKinsey article the COVID crisis is compared to living in a war zone and also to the 2008-2009 economic crisis. This article also states that the current uncertainty is creating higher levels of anxiety and stress than the economic crisis ever did.
The uncertainty tied to the COVID crisis is especially high in the work environment, as a lot of companies and organizations are unable to plan and be sustainable in this sort of uncertainty. Plans which were made in January, were unreal by March. The plans made in March were too optimistic, hoping that the crisis will end by the end of summer. By now it is clear, that nothing is for certain anymore.
The mental health of employees is a growing concern for employers
The mental health of employees is becoming an increasing concern in the work environment. McKinsey conducted a 1,000-company-based study of behavioral health during the COVID crisis, focusing mainly on mental health and substance use.
Their study showed that nine organizations out of ten feel that mental health is the largest issue for employers when thinking about their employees. 80% of employers were concerned (approx. 60% very concerned) that their employees may abuse substances. 77% of employers were concerned (approx. 38% very concerned) about their employees' mental health.
Seven out of ten organizations were planning to take steps to help with the mental health of their employees. The main measures they planned to invest in were ambulatory treatment, digitalized treatment, and stationary treatment.
We are grieving the way we lived in the past but should be looking forward – even in a crisis
Uncertainty and change are having an increasing effect on peoples' mental health. Everyone has lost something in this crisis – whether it has been loved ones, jobs, sense of freedom, etc. We keep grieving the freedom we had before, to travel, to work in our offices with our colleagues, to go where we wish. None of us have any idea what our workplace will be like when we truly can go back there. Our employers cannot really make any promises either, because they are also uncertain about the future.
Maybe a step forward would be that employers should stop telling their employees, what they will do when everything "goes back to normal". Maybe nothing will be the same as it was before, not our work or lives. Because of that, it would probably be time to face the reality as it is now and support the employees in the situation that we find ourselves in.
Each and every one of us has the right to miss things or situations. It's not worth it to wait for things to go back to the way they were before. Instead, we should try to look towards our future. It is important to help the people around us to look forward, whichever way we can do that. In the work environment and communication with our colleagues there has most likely never before been something like this crisis. This ties us together and makes us think of a common topic. It affects us all and therefore the work environment and our interactions at work need the same type of humane understanding and empathy as our personal lives.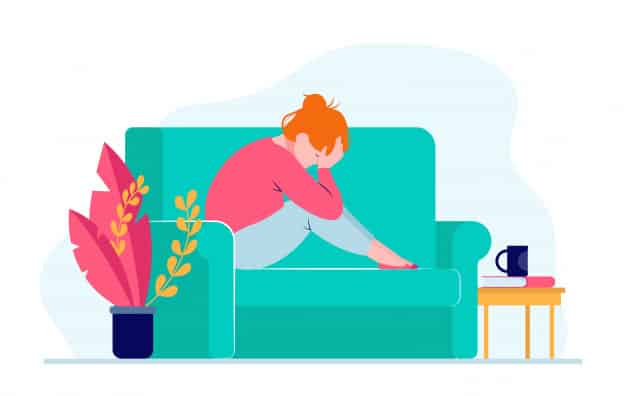 A leader in crisis needs to be more humane and empathic than before
Another McKinsey article on leadership in crisis brings out four main characteristics for leaders. To help employees and restore businesses, you need awareness, vulnerability, empathy, and compassion. Leaders have never had to be as humane as they need to be in the current world and environment.
Within the worrying and anxiety, the leader needs to ask their employees how they are feeling. It is not just about asking, but also listening to them, openly discussing issues, being compassionate. This kind of humane attitude brings people together, helps foster loyalty, ties together teams, and helps be more uniform. It is important that leaders understand their own internal lives and fears, then turn their gazes outward, to see what is happening around them and how they could come out of it with their people.
In conclusion, we would like to say that it is important to turn more attention to our mental health, and the mental health of people around us. The uncertainty that is constantly around us during this COVID crisis, especially in the work environment, is a fertile ground for stress, anxiety, and burnout. People have to be attentive and present for themselves, but also for their colleagues and employees. That is the only way we can take care of our people.